Confluence
Ale Fermented with Brettanomyces and Dry Hopped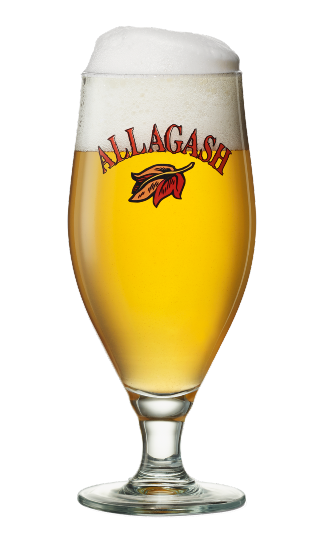 Allagash Confluence is a strong golden ale that benefits from mixed fermentation and dry hopping techniques. Brewed with a blend of imported and domestic Pilsner malt, as well as a small portion of caramel malt, Confluence boasts a complex malty profile.
Both our house yeast strain and our proprietary Brettanomyces yeast strain are used in fermentation. This layered approach creates a unique blend of fruit and spice flavors along with an incredibly silky mouthfeel.
After fermentation, Confluence undergoes a lengthy aging process in stainless steel that allows its complex flavors to fully develop. Just prior to bottling, it is dry hopped with Glacier hops, providing a pleasant, fruity aroma.
7.5% ABV
Grains: Allagash 2-row Malted Barley Blend, Pilsner Malt, Caramel Malt
Hops: Glacier, Tettnang, East Kent Golding
Yeast: House, Brettanomyces
Serving Temp: 40-50°F
Ideal Within: One year
First Released: March 2009