Scanning the beer menu at a craft beer bar can feel overwhelming. With so many options, unknown breweries, and extensive beer terms, even seasoned beer drinkers struggle to find that perfect pint. In an effort to help burgeoning beer fans navigate that list, here are a few styles you'll find at virtually every beer bar—along with some helpful clarifications you can use to decode the menu.
Also, before we even get into it, when in doubt, it never hurts to ask for a taste of something. Most bartenders will have no problem offering a small taste to make sure you're happy with your choice.
IPA (India Pale Ale)
The most popular American beer style of the moment is the IPA, or India Pale Ale. Due to its popularity, there are a wide variety of takes on the style: Double or "Imperial" IPA, "Dry-Hopped" IPA, New England Style IPA, Black IPA, White IPA, Belgian IPA… the list goes on and on. 
What you need to know is the primary flavor you'll find in these beers is derived from the copious amounts of hops used. Hops are used like a spice in beer and can have a wide variety of flavors and aromas, everything from citrus, pine, or floral notes, to dank tropical fruit. IPAs may be bitter, balanced, or juicy. Hops are a strong flavor which some people love, while others not so much. Nearly all beers are brewed with hops—but if you're not a fan, rest assured, not every craft beer is bitter or hoppy.
EXAMPLE: Allagash Hop Reach IPA, Sierra Nevada Torpedo
Lager
While there is a variety of lager styles, most craft beer bars will have at least one lighter style of crisp, refreshing lager beer. One of the most common styles of lager you'll find is pilsner. If you're a regular drinker of domestic lagers like Budweiser or PBR, you'll feel right at home drinking a craft pilsner. The same could be said for a helles lager, or even the ale cousin to pilsner which you may see described as a blond ale. These beers are the no-fuss, easy drinking styles designed to quench your thirst.
EXAMPLE: Firestone Walker Pivo Pils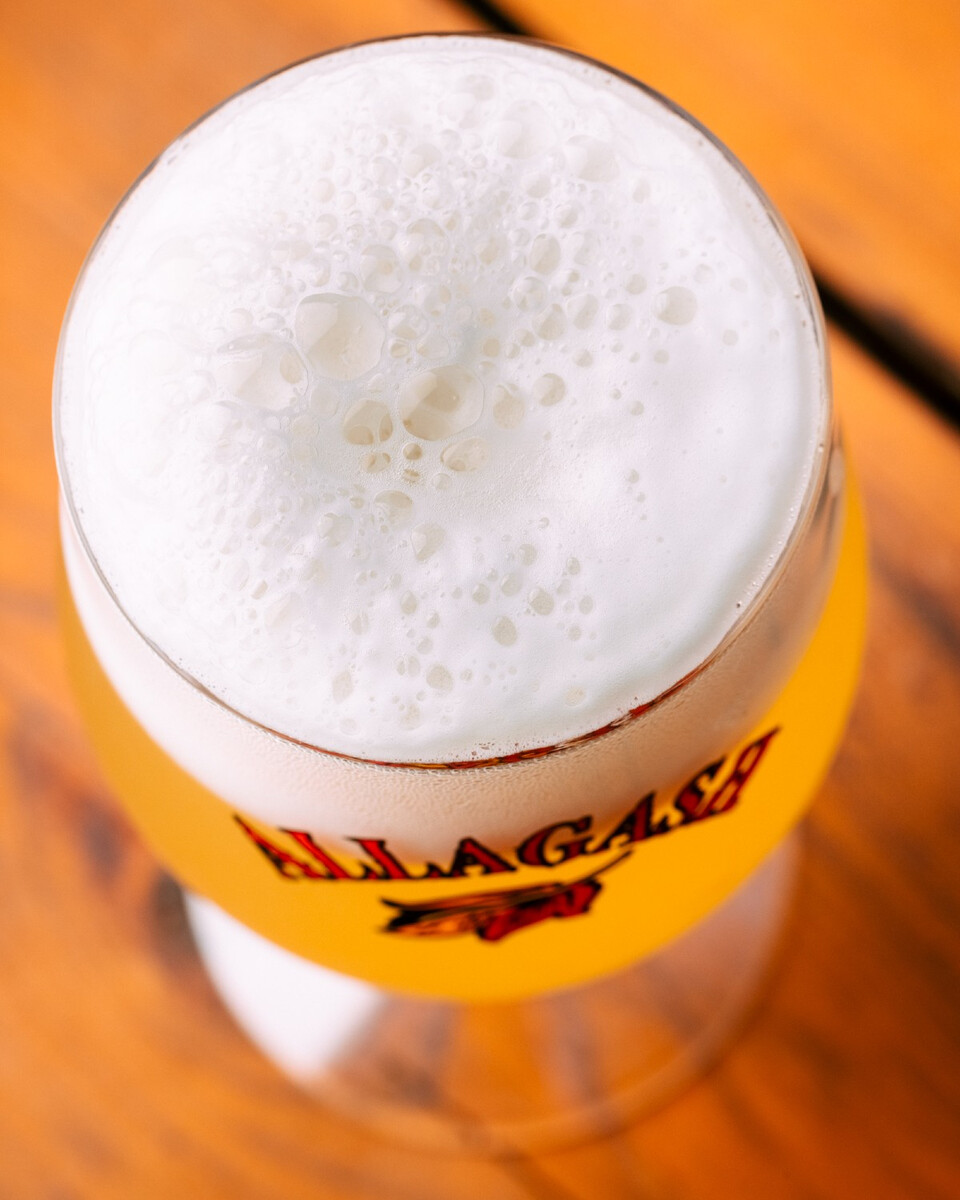 Wheat Beer
Most beer bars will have at least one wheat beer on their menu. This term simply means that in addition to barley (the predominant grain used in brewing), there is also a portion of wheat used to brew the beer. Generally speaking, wheat will impart bready, citrusy flavors. Wheat beers may also be creamy or silky, and are often hazy because of the proteins in the wheat used. Wheat styles you'll often see are witbier, hefeweizen, or simply American wheat. 
EXAMPLE: Allagash White
Porter or Stout
The two most common dark beers out there are some variety of porter or stout. There is a great deal of crossover between the styles which is why we've included both. Generally speaking, a porter or stout will be dark in color and have flavors of coffee and chocolate to some degree, sometimes caramel or nutty flavors as well. These beers can be sweeter or drier depending on the brewer's preference. Often you'll find barrel-aged versions of these two styles. Barrel-aging can add quite a few different flavors, but the most common would be notes of vanilla and coconut from the charring in the oak. 
EXAMPLE: Great Lakes Brewing Co. Edmund Fitzgerald
Wild or Sour 
Wild or sour beers are a broad umbrella of different styles with a varying degree of tartness and/or funky flavor. It's likely that your neighborhood craft beer bar has something on draft that fits this category. We prefer the term wild here at Allagash—since we view "sour" as just one component of a beer, along with aroma, mouthfeel, flavor, etc. You may also see the terms "mixed fermentation" or "kettle sour" used to describe such wild and/or sour beers. 
There's a wide range, but some of the flavors you may expect from these types of beers, especially beers brewed with Brettanomyces yeast, are funky, fruity flavors like ripe cantaloupe, tropical fruit flavors, and sometimes even a hint of horsey, barnyard aroma. Beers described as sour will be refreshingly tart to varying degrees. If you like sour, tangy things in general, like lemons, pickles, sauerkraut, cranberries, plain yogurt or sour cream, malt vinegar on fish n' chips, etc. then beer described as sour may be totally up your alley. 
EXAMPLE: Allagash Farm to Face